Nyoman Gariyasa- Drums and Percussion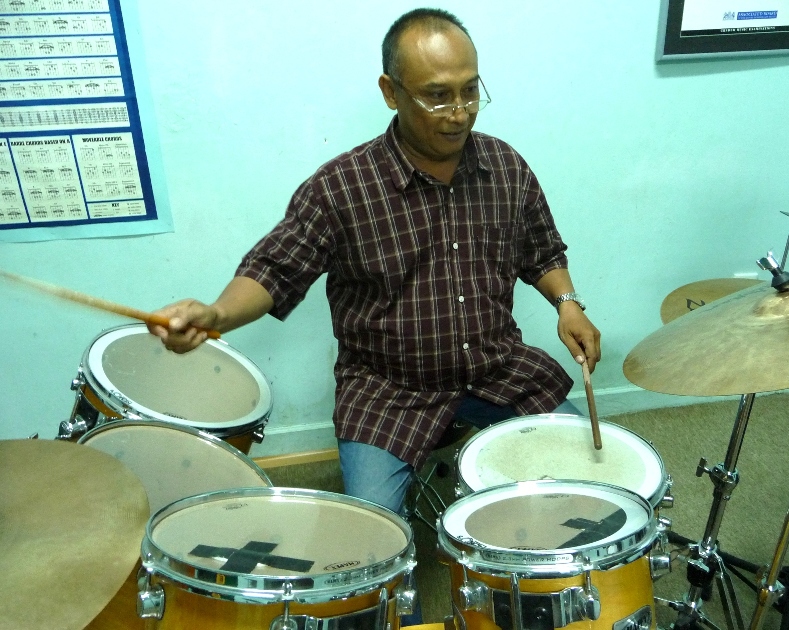 Pak Nyoman has a vast range of musical experience and over the years has earned a high level of respect among musicians living in Bali. He commenced learning drums and guitar when he was 15 years old, initially being self taught. In 1981, he and his friends formed a band, Harley Angel Rock Band and proceeded to perform regularly at the various cafes in Kuta and Seminyak, Bali. In 1982, the band won the national rock band festival held in Surabaya and was followed by a tour to several big cities in Indonesia.
In 1986, Nyoman had the opportunity to learn more about drums and attended private drum lessons for 4 years at the Studio 4 Music School in Parramatta, NSW. When he returned to Bali in 1990 Pak Nyoman was invited to instruct percussion at a private music school in Denpasar and in the same year commenced tutoring in what is now known as the Bali International School Music Academy.
Currently Nyoman is actively involved in the Bali Blues Island community and continues to make regular appearances with several groups at live music venues here in Bali.
Astrid Sulaiman – Piano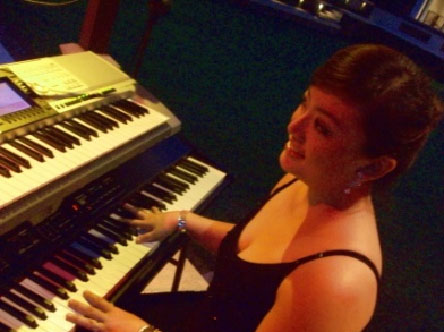 Born in Jakarta, Indonesia on March 2nd, 1980, piano player Astrid Sulaiman is "breaking the jazz crowd" in Jakarta.
Trained in classical- music disciplines at Yayasan Pendidikan Musik, Astrid decided to try to play any kind of music where she finally found that jazz is the way to express her musical needs. She also got the jazz lesson from Andi Wiriantono, Arya and Rio Moreno. Since then Astrid had performed in many jazz events with numerous local and international jazz artist  such as  Ruth Sahanaya (Ind), Glenn Fredly (Ind), Yuko Shirota 's YAA (Japan), Klaus Werner (South Africa), Chika Asamoto (Japan), Uwe Plath, Dian Pratiwi (Germany), Elina Grodzinskaya (Russia), Cheong Lee (Malaysia). She also played in Java Jazz Festival( 2006,2008, 2010),  concerts with German musicians in Landau in der pfalz, Dortmund  (Germany,sept.2008).
Ibu Deborah – Violin, Viola, and Cello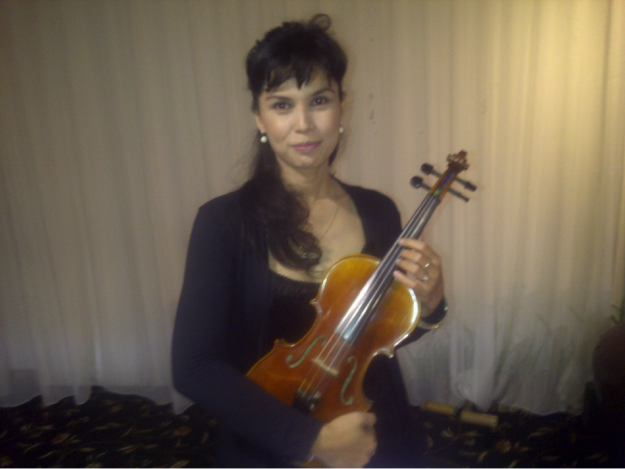 Ibu Deborah studied violin in Jogjakarta from 1996 and graduated in 2000.  She joined VOJ (Voice of Joy) Choir and Orchestra in 1999 playing songs from GF Handel Oratorio Der Messiah.
She has held teaching posts at various music schools in Jakarta such including:
–       Kawai Music School at Pondok Indah Jakarta Selatan
–       Indonesia Youth Orchestra at Panglima Polim
Ibu Deborah has had extensive orchestral experience including positions with the Widay Kristanti Orchestra, Srikandi orchestra, Jakarta Philharmonic Orchestra, Twilight Orchestra, Erwin Gutawa Orchestra in Jakarta.
In 2007, she played in Java Jazz Festival with Tya Subiakto accompanying jazz group Matte
Ibu Deborah moved to Bali in August 2008 and since then has been dedicating her time towards performing in string ensembles, solo recitals, and sharing her wealth of knowledge with young aspiring musicians.
Stella Paulina – Piano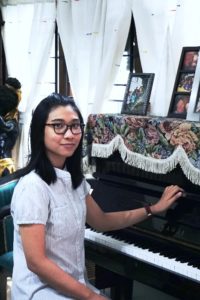 Stella Paulina started her formal Piano Education in 2008 at Perguruan Cikini Music High School. In 2010 she also active in following the Choir and also join in Unpar International Competition 2010. In 2011 She was educated with a full scholarship from BPKLN for Bachelor Degree, Majoring Angklung Revitalization Program at Jakarta Arts Institute. In the same year until now, she is actively teaching piano for children and teenage. In 2013, pioneered an Irish Traditional Music Community with several friends. This community encouraged her to learn another musical instrument such as English Concertina and Bodhran. For now, this community has developed in Jakarta and Medan.
Rudolf Gilmore Perez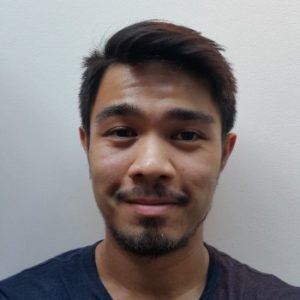 Rudolf Gilmore Perez is an alumni at B.I.S where he successfully graduated with a certificate in Standard Level I.B Music and went on to study at the School of Audio Engineering in Jakarta, earning a diploma in Electronic Music Production and Music Business.
Growing up, he has been a passionate music enthusiast and guitarist who studied different genres from classical, folk, pop and even far as rock and heavy metal. He has been active in several bands growing up in Bali and gained valuable teaching experience whilst volunteering at the Belajar Bersama Sjors foundation in Jakarta where he taught guitar and English.
Central to his teaching is the intrinsic joy of learning guitar and one's favorite songs – just as he did in the music rooms of B.I.S; a quality he hopes to pass down to his students.